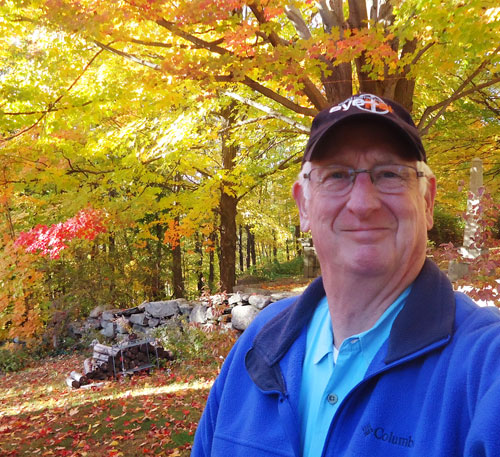 Meet Charles Summers: artist, scientist, inventor, nature lover, veteran & iron-sight shooter!
Charlie retired from MIT where he worked as an optical specialist. He has used his engineering knowledge to design, manufacture, sell, and obtain two US patents for the EyePal. Charlie is a veteran, having served in the U.S. Air Force during the Vietnam War era. Charlie's interest was sparked by an antique rifle that was given to him by his father. When Charlie went to the range to use the firearm, he was told he needed to be sight qualified in order to use the range. He went home and started to work on a solution based on pinhole camera theory to create a device for better vision. The device has been well received by thousands of customers who wanted to improve their vision.
Charles also has a love of nature and enjoys creating woodpecker feeders, elegant waterfalls and beautiful clocks.
Nestled in a quiet neighborhood in Massachusetts – the Resident Artist Studio echoes with the soothing "babbling brook" sound produced by a myriad of one of a kind, hand crafted waterfalls.
On any given day our artists are working on unique creations designed to brighten your surroundings. Our creations extend beyond waterfalls and include pottery crafts, stone work and clever technological adaptations – transforming modern everyday items into works of art. We would love to hear what you think…why not drop us a line!